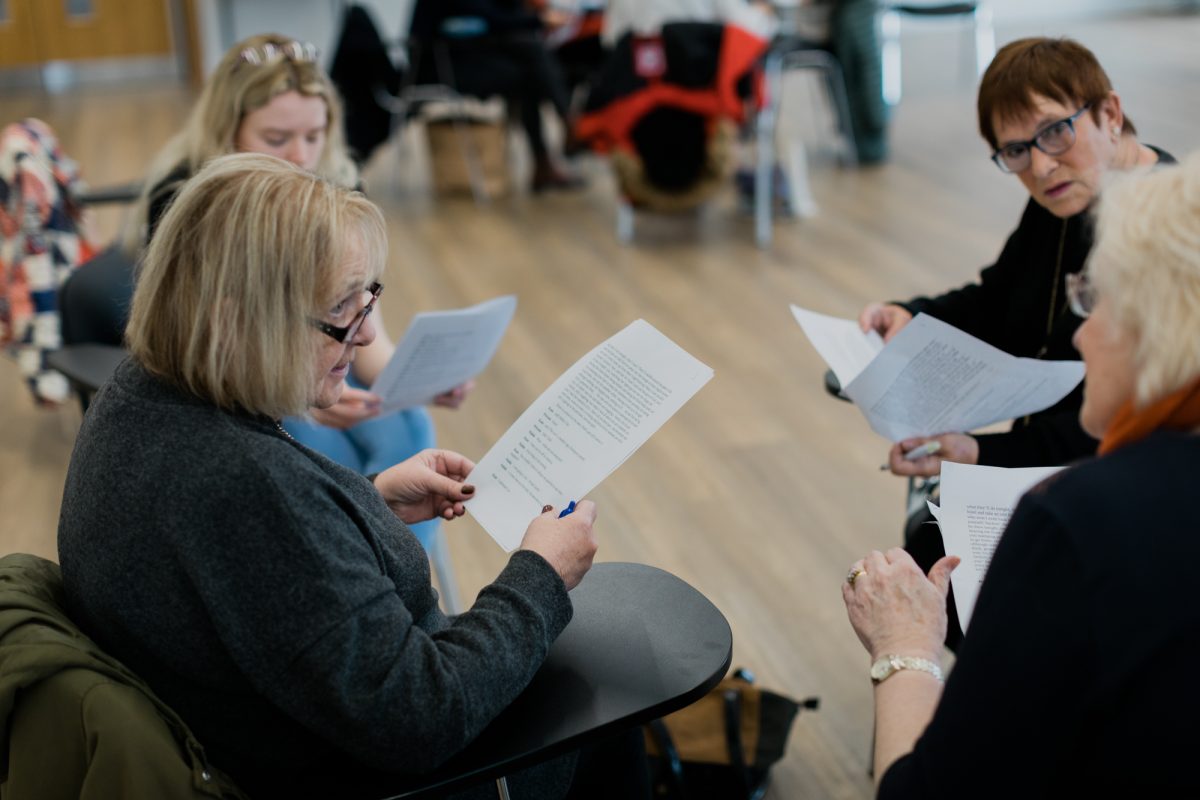 Buy Now
Wednesdays, 2 - 23 November, 19:00 - 21:00
Delivered with kind support from Bruiser Theatre Company and Queen's University Belfast*
Join Bruiser Theatre Company and Queen's University for four workshop sessions exploring Brian Friel's modern classic, 'Translations' (1980). To celebrate the publication of Friel's digital archive, we invite you to take part in this special workshop series that will explore both playwriting and performance. Friel's audacious play looked back to the 1830s and a pivotal moment of transformation as Irish placenames were anglicised; his genius was in making such a remote time and place feel alive and relevant in modern society.
The workshops will give you the chance to explore the themes and characters of the play through Bruiser's active and engaging physical theatre style, and to spend time discussing Friel's work as a group.
Week 1: Introduction to Brian Friel and physical theatre with Bruiser Theatre Company
Week 2: Explore the text and themes of Translations
Week 3: Develop your own ideas responding to the themes of the play
Week 4: Bring it all together - performance, readings and reflections
The ethos of the project is to encourage new audiences to experience theatre - previous experience of acting, or knowledge of Friel's work is a bonus but is not required.
Limited places available. Please book only if you can attend all four sessions.
Date:
Wednesday 2 November
Wednesday 9 November
Wednesday 16 November
Wednesday 23 November
Price:
£16 for 4 workshops*
Tutor:
---
Share This Event