15th July 2022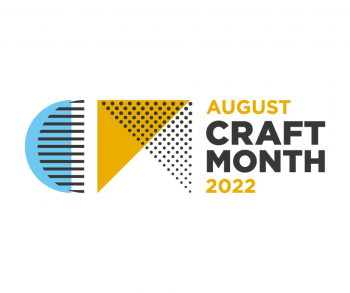 We are delighted to launch our programme of workshops as part of August Craft Month.
August Craft Month is a unique celebration of craft with events taking place across the island of Ireland, providing exciting opportunities for the public to experience, participate in, buy and learn about craft.
Our Causeway Craft Trail exhibition will continue throughout August so make sure to plan a visit to see the artisan products created by makers from across the Causeway Coast and Glens Borough including ceramicists Adam Frew, Babs Belshaw of The Blackheath Pottery, Fiona Shannon, Malcolm Murchison, and McCall Gilfillan, Textile artists Frankie Creith, Brigitte Le Boulleur, Jill Gurney, Claire McDowell and Crann +Caora, Glass artists Eleanor-Jane McCartney and Andrea Spencer, Jewellery designers Robert Spotten and Emma Thorpe and Milliner Fee McToal.
We have also worked with these skilled artisans to put together a programme of workshops for you to come along and learn a new skill or hone your technique. Some of these makers are also running open studio days or workshops at their premises as well, to find out more visit https://craftni.org/
---
Full Programme of August Craft Month Workshops at Flowerfield Arts Centre.

Sat 30 July | 10am – 1pm | Sterling Silver Bracelet Workshop with Emma Thorpe | £32 BOOK NOW
Sat 6 August | 10am – 12:30pm | Wet Felting Workshop with Louisa Kelly | £25 BOOK NOW
Sat 6 August | 10am – 4pm | Raku Workshop with Malcolm Murchison| £95 BOOK NOW
Sat 13 August | 10:30am – 2:30pm | Sand, fire glass, sea: A Creative Writing and Glassmaking Workshop with Bernie McGill, and Andrea Spencer | £50 BOOK NOW
Tues 16 – Fri 19 August | 4-Day Intensive Throwing Workshop with Fiona Shannon | £210 BOOK NOW
Sat 20 August | 10am – 1pm | Needle-felting Workshop with Claire McDowell | £25 BOOK NOW
Tues 23 – Fri 26 August | 4-Day Intensive Throwing Workshop with Fiona Shannon | £210 BOOK NOW
---
Share This Story