7th December 2021
CULTURE ARTS & HERITAGE GRANTS NOW OPEN
Our Culture, Arts & Heritage Grants are now open for applications via the link below!
➡️CULTURE ARTS HERITAGE SMALL GRANTS SCHEME are for community/voluntary groups to deliver arts and heritage projects. Groups can apply for up to £1000.00. DEADLINE is 28 January 2022, 12noon
➡️CREATIVE PRACTITIONERS BURSARY SCHEME enables borough-based arts/heritage practitioners to apply for up to £1000.00 for developmental training, residency opportunities and creative development. DEADLINE is 25 February 2022, 12noon
➡️YOUTH CREATIVE SKILLS BURSARY enables young people aged 14-25 years to apply for up to £200.00 to undertake creative development opportunities including training/residencies. DEADLINE is 22 April 2022, 12noon
✔️For further information and to download guidance notes and apply online, follow the link below. You can also attend Council's virtual roadshows on Tuesday 7 December at 2pm & 7pm and Wednesday 8 December at 10am & 7pm. You can book your place at the roadshows also via the link below.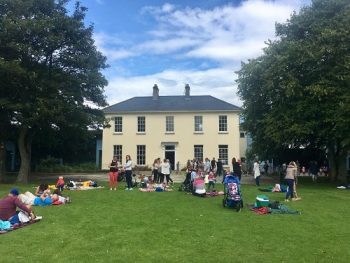 ---
Share This Story