3rd September 2022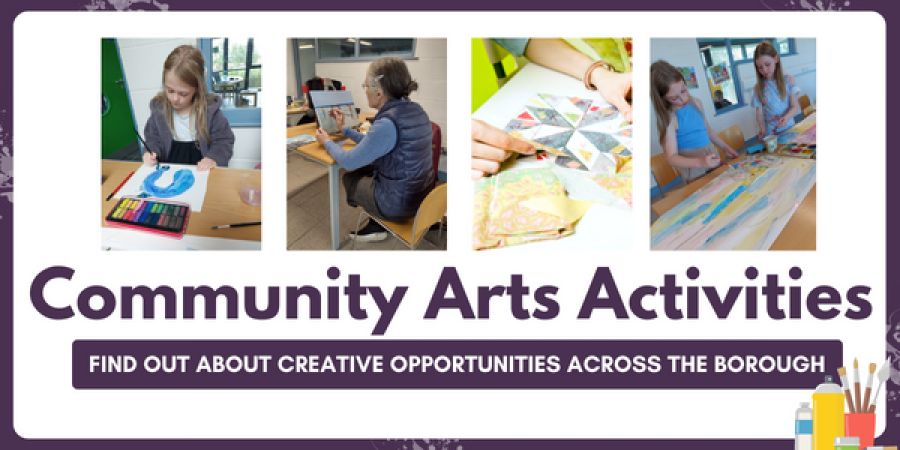 Find Out About Creative Opportunities Across the Causeway Coast & Glens
As well as a packed programme of events at both Flowerfield Arts Centre and our sister venue Roe Valley Arts & Cultural Centre we also have creative opportunities available at venues throughout the Borough including Ballymoney Town Hall and Sheskburn House in Ballycastle.
As well as some one-off classes, we also have a number of 10-12 week courses starting this month in painting and patchwork. We also have one-off Jewellery making workshops with Diane Lyness.
All these workshops and courses can be booked at flowerfield.org or by calling the reception team at Flowerfield on 028 7083 1400.
See Full Programme Below

---
BALLYMONEY TOWN HALL
Jewellery Workshop - Silver Stacking Rings | Sat 17 Sept | 10am - 4pm | £60 (Materials Included) SOLD OUT
Patchwork for Beginners | Mon 26 Sept - 28 Nov | 7-9pm | £80 for 10 classes BOOK NOW - LAST SPACE
Patchwork for Improvers | Tues 27 Sept- 29 Nov | 7-9pm | £80 for 10 classes BOOK NOW - LAST SPACE
Painting for Pleasure | Wed 28 Sept - 30 Nov | 10am - 12pm | £80 for 10 classes BOOK NOW
Celebrate Leid Week: 'Love Your Language Writing workshop | Sat 26 Nov | 2-4pm | Free (Booking Essential) BOOK NOW
Jewellery Workshop - Silver Linked Bracelets | Sat 17 Dec | 10am - 4pm | £60 (Materials Included) BOOK NOW
SHESKBURN HOUSE, BALLYCASTLE*
Painting for Pleasure | Thurs 22 Sept - 8 Dec | 7-9pm | £85 for 12 classes | BOOK NOW
Celebrate Leid Week: 'Love Your Language Writing Workshop |Thurs 24 Nov 7-9pm | Free (Booking Essential) BOOK NOW
*(*Entrance to Sheskburn House workshop is via gym entrance/rear car park)
---
Share This Story