2nd December 2022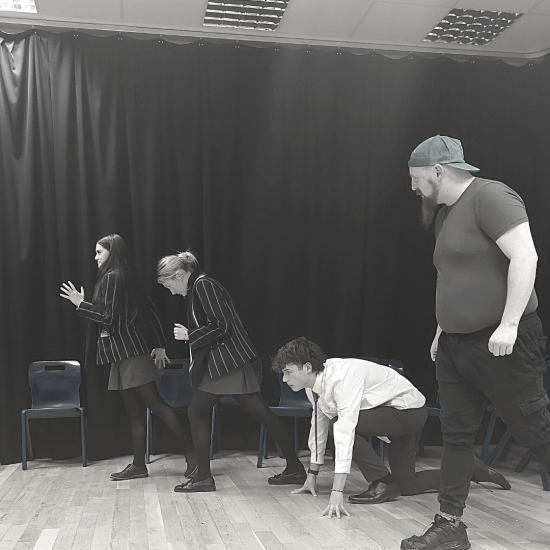 We brought creativity to schools in November, partnering with St. Conor's College, Kilrea to present a performance of Brian Goder's TEECHERS by Bruiser Theatre to pupils. Year 11 & 12 Drama Students of Dominican College, Portstewart and Coleraine Grammar School enjoyed exploring Brian Friel's seminal play PHILADELPHIA HERE I COME using physical theatre, led by Bruiser Theatre Company.
As part of the same FRIEL REIMAGINED project lead by Queens University Belfast (which aims to digitise a selection of Friel's papers held at the National Library of Ireland, and open them up to connect diverse audiences) adults engaged in a 4-week course at Flowerfield to delve into the playwrighting and performance of TRANSLATIONS, facilitated by the project Theatre Partners Bruiser Theatre Co.

The Bruiser Theatre workshop was a wonderful experience and a great way to learn lots of new skills for drama. Rob and Connor led us in a series of hilarious activities that I know we all thoroughly enjoyed!
Lucy Year 11
The Bruiser Theatre workshop was one of the best workshops I've been to. The activities to start everyone off always made the whole group smile. I would definitely do it all again!
Daisy Year 11
---
Friel Reimagined was delivered with kind support from Queen's University Belfast and Bruiser Theatre Company.
Find out more about the Friel Reimagined project here.
---
Share This Story