Join our sister centre Roe Valley Arts for Movement Month this June and get creative with movement!
29th May 2020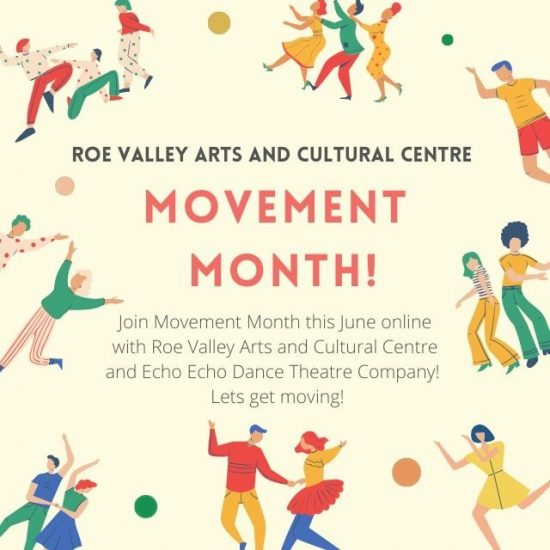 Get ready for Movement Month!
June is Movement Month at our sister centre Roe Valley Arts so get ready to get creative with movement and take a dance break each day!
We have partnered with Echo Echo Dance Theatre Company and 2 of their professional dancers, Zoe and Ayesha, will be creating weekly movement videos for you to follow along with at home!
We will be posting 2 mini movement break videos for adults every Monday and Wednesday to help you stretch and move better during the week! Plus we will post a kids movement video challenge every Friday for your little ones to get creative and dance!
Look forward to seeing you all on Monday for the start of movement month!
---
Share This Story