8th October 2020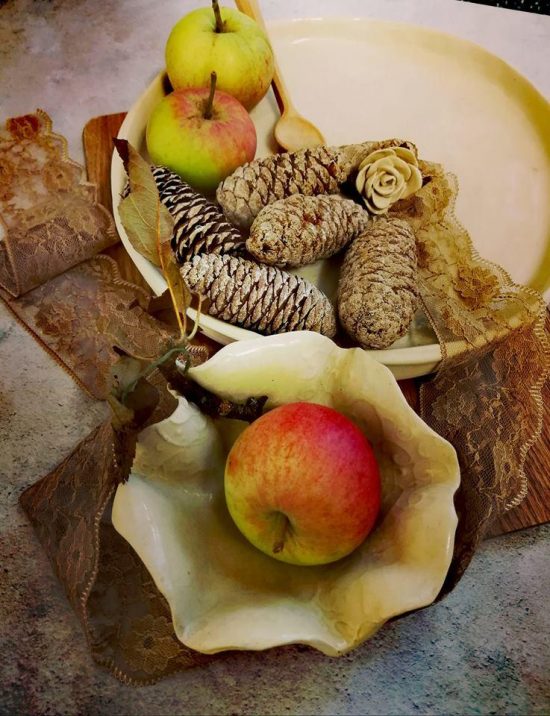 Look out for our NEW autumn term workshops, being added as we speak!
After re-opening last week, we are delighted to be able to provide a small number of bespoke creative workshops for kids and adults in our venue and also out and about across the area.
NEW workshops now available include Halloween Creepy Clay Lanterns for kids, as well as Simple Ceramics for the Autumn Table , Hanging garden Planter Ceramics and Portrush Walk and Sketch Sessions .
Visit our workshop page or follow us on facebook to keep up to date with new workshops as they're introduced.
Before booking, please read the following guidance below.
---
To keep you and our tutors and staff safe:
Workshop numbers are very restricted to allow for 2 metre social distancing between participants. Please understand that you may not be able to secure a place unless you book early.
You must maintain 2 metre social distance from all participants and the tutor.
You must wear a mask in all communal spaces within our venue - including reception, corridors, stairwell and galleries. You do not have to wear a mask within your workshop, however you are welcome to. Your tutor will be wearing a mask or visor throughout.
Equipment cannot be shared and therefore, each participant will have their own 'kit' to enable them to participate in the workshop.
Hand sanitisers are provided outside each workshop room and there are others provided within each room - please use frequently.
All workshop payments are primarily through eventbrite. However, if you would prefer to pay via our reception team, just call us on Tel: 02870831400 to pay by card directly.
Toilets and lift are only to be used by 1 person or family unit at a time. Family unit includes a carer.
Our refreshments have been temporarily withdrawn to ensure safety - please bring your own cold drinks or flasks and snacks.
Your contact details may be passed on to Public Health Agencies should they enquire to aid their covid19 Track & Trace system. We will NOT share your details with any other third party or for any other reason.
---
Share This Story