4th January 2019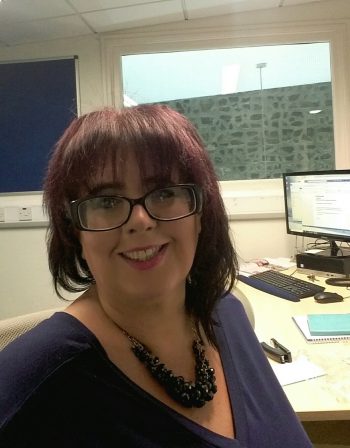 Commencing her post in January 2019, Lesley joins us from the Golden Thread Gallery in Belfast and  has previously worked as a manager, consultant and artist on various programmes for the Arts Council NI, Housing Executive, Draw Down The Walls and North Down Council, as well as maintaining her practice as an artist.
She has received numerous residencies and awards for her work including the ARCH development residency, Washington DC and the Erno Tolvaly Residency, Fule, Hungary, as well as addressing several conferences discussing her socially engaged practice. These have included the Engage Arts Summer School in Padua, Italy and the Washington DC Buildings Museum – Built Environment Conference.
She was a founder member of the East Belfast Arts Festival, now Eastside Arts Festival and has received several ACNI artist awards including the ACES bursary and SIAP awards. 
Although based at Flowerfield Arts Centre, Lesley is responsible for the marketing, publicity and engagement activities for both Flowerfield and the Roe Valley Arts & Cultural Centre. 
You can contact Lesley by email Lesley.Cherry@causewaycoastandglens.gov.uk or call her on Tel: 02870347191.
---
Share This Story