25th August 2022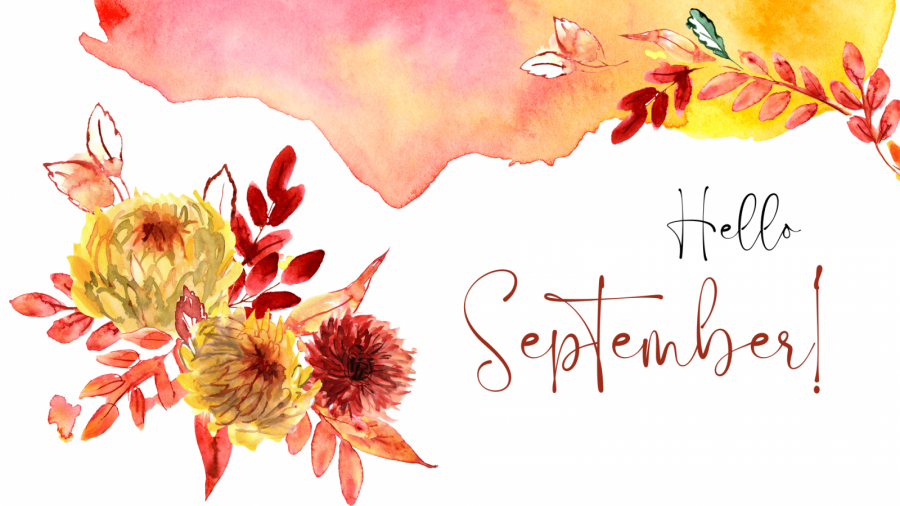 September is always a busy and exciting month as kids head back to school and we all get settled into a fresh routine, after the summer holidays. We are excited for the cooler weather & cosy evenings as we start to see the beginnings of Autumn.
September at Flowerfields means we are getting stuck into our Sept – Dec Arts programme packed with events and workshops.
We begin the month with a new exhibition in our galleries, by Pulitzer-prize winning photojournalist Cathal McNaughton. Reflection will showcase unforgettable photographs from Cathal's extensive body of work documenting people and places. Capturing the lives of those in the Rohingya refugee crisis, conflict in Kashmir, monks in Bhutan, or the extremes of India where he was based as Chief Photographer for Reuters, as well as images of home.
Join us for the launch of this exciting exhibition on Saturday 24th September at 1pm. Cathal will be giving a talk at 11am, just before the launch, and this is a great chance gain a unique insight into his incredible career. This talk is free but is booking essential - BOOK NOW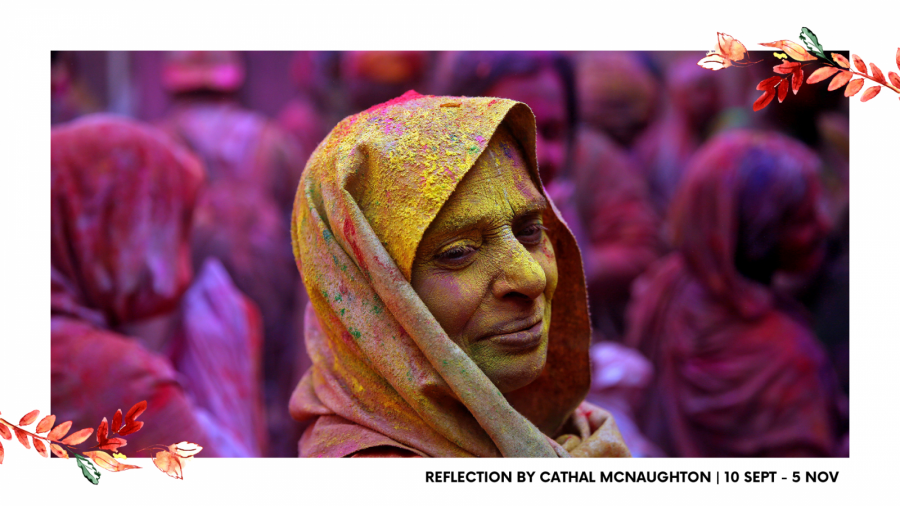 We have some great creative courses starting in September. Acclaimed poet and playwright Anne McMaster is returning to lead an 8-week online writing course. Anne will guide you through all the stages of developing and shaping your writing for publication. Following on from the sold out T'ai Chi in the Park we held over the summer we have a 5-week T'ai Chi course with Philip Johnston suitable for all levels.
The talented Fiona Shannon is running a 5-week throwing course for beginners on Wednesday and Thursday nights starting mid-September. These courses are at the amazing price of £145 per person and this includes all your materials! Once you've learned the basics, you'll be able to choose what you make, from bowls to mugs – these would make great personal Christmas gifts or unique items for your home.
And not forgetting our young people! Linda Mulholland is leading a 2-week Weekend Wonders course which we know your kids will love. The theme is Hedgehogs, perfect for Autumn, and this is a great chance for your kids to try lots of different art materials and techniques, without you having to clear up any mess! Linda led our Art in the Park Sessions over the summer which all sold out, so book a space for your kids today - We are excited to see all the final pieces!
We also have some one-off painting workshops with North Coast artist, Elaine Harkness. One for teaching the basics of watercolour and one with oil paint - perfect for beginners but also a great space for more experienced painters to develop their skills
We have 2 live performances in September. Local poet Cherry Smyth will be joined by writer Craig Jordan-Baker and flautist Eimear McGeown for a performance based on a pilgrimage of the Bann in 2021. The flute shapes a river that is reflected in the long, sinewy poems and bridged by a lyric essay.
The month closes with an intimate evening with Anthony Toner. Anthony is one of Northern Ireland's esteemed songwriters and finest guitarists, his live performances are noted for their entertaining and insightful between-song stories, as well as his well-crafted lyrics. This gig is BYOB, and tickets are nearly sold out – so don't delay!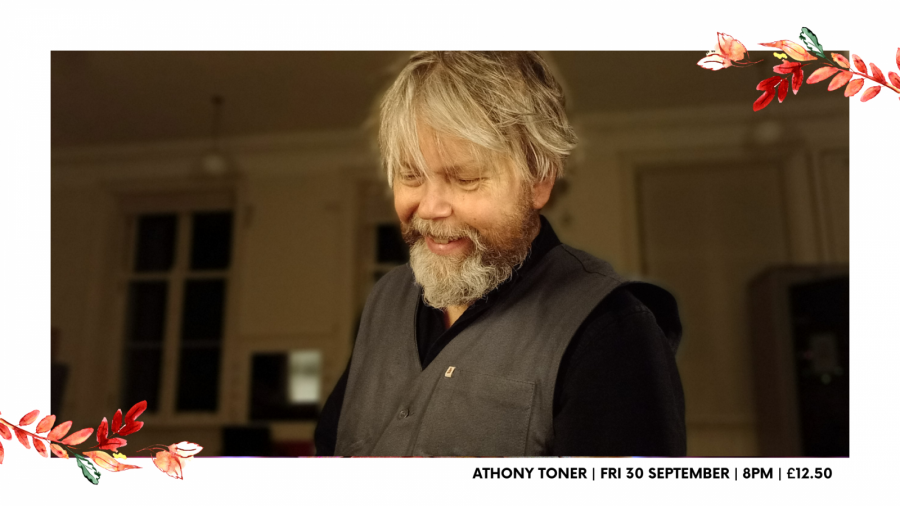 WEEK 1 | 5 – 11 SEPTEMBER
Wed 7 Sept | 7:15pm – 9:15pm | ONLINE Creative Writing: Wordsmiths | 8 week course | £64 | BOOK NOW
Thurs 8 Sept | 10am – 12:30pm | Watercolours for Beginners | 16+ years | £22 | BOOK NOW
Sat 10 + 17 Sept | 10:30am – 12pm | Weekend Wonders: Hedgehogs | 5-7 years |£18 | BOOK NOW

Sat 10 + 17 Sept | 1pm – 2:30pm | Weekend Wonders: Hedgehogs | 8 – 12 years | £18 | BOOK NOW
WEEK 2 | 12 – 18 SEPTEMBER
Wed 14 Sept | 7pm – 9pm | Throwing for Beginners | 5 week course | 18+ years | £145 | BOOK NOW
Thurs 15 Sept | 2:30pm – 4:30pm | Mixed Media Painting | 6 week course | 18+ | £60 | BOOK NOW
Thurs 15 Sept | 7pm – 9pm | Throwing for Beginners | 5 week course | 18+ years | £145 | BOOK NOW
Thurs 15 Sept | 7pm -9pm | T'ai Chi | 5 week course | 16+ years | £45 | BOOK NOW
WEEK 3 | 19 -25 SEPTEMBER
Fri 23 Sept | If the River is Hidden | 8pm | £12 | BOOK NOW
Sat 24 Sept | 1pm | Reflections Exhibition Launch | Free | BOOK NOW
Sat 24 Sept | 10am – 12:30pm | Oil Painting for Beginners | 16+ years | £22 | BOOK NOW
WEEK 4 | 26 – 30 SEPTEMBER
Fri 30 Sept | Anthony Toner | 8pm | BYOB | £12.50 | BOOK NOW
---
Share This Story