10th September 2021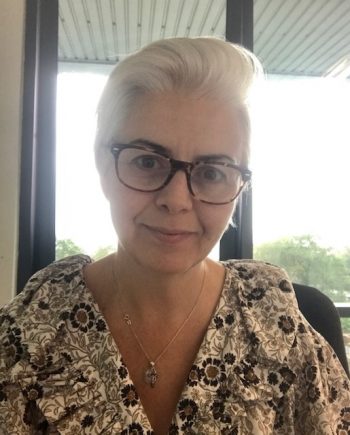 Welcome to Shauna McNeilly, our new Arts & Cultural Facilities Officer!
Joining the team in September 2021, Shauna devises, co-ordinates and manages arts and cultural activities at Flowerfield along with managing the Arts Centre's operations and team.

Shauna has dedicated her career to nurturing and showcasing creative talent and connecting people through multi-disciplinary arts and cultural events and projects since she graduated in 1997 with an Arts degree. She has delivered roles at the The Gate and Olympia Theatres, Royal Irish Academy of Music, Nerve Centre, Strule Art Centre, Millennium Forum, Culture Company 2013, and Creative Europe at the Arts Council of Northern Ireland. As a Freelance Producer she has delivered contracts for Channel4 IDEASfactory, Besom Productions, Celtronic, Other Voices, Big Ideas, Belfast Film Festival, Artichoke, and local authorities. With an extensive portfolio of international, national and community arts and cultural project accomplishments across small to large scale projects and events she is skilled in all aspects of arts and cultural project management.
Contact Shauna at Shauna.McNeilly@causewaycoastandglens.gov.uk or Tel: 028 7083 1400.
---
Share This Story