Weekend Challenge - Draw a Family Portrait!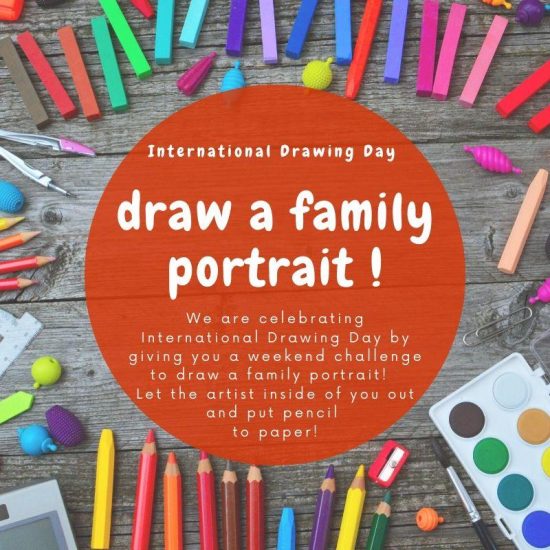 Celebrate International Drawing Day with our Weekend Art Challenge!
The weekend is here and we have a brilliant art challenge for you to have a go at, Draw a Family Portrait! This Saturday 16 May is International Drawing Day so we are celebrating by inviting you to draw a picture of your family, include your pets in the picture too!
Have a wonderful weekend and get creative with us!
Happy International Drawing Day from all of us at Roe Valley Arts and Cultural Centre!